Close Protection
We are able to provide an "exclusive personal security service" for those who have concerns about their personal safety, the safety of their family or close associates. This may include minimising the stress that is usually associated with arrival/departure at airports or other points of entry into a country. The service we provide extends from providing secure transportation to and from airports to providing individual protection for those who consider their personal circumstances require it, whether the environment is considered hostile or is simply a capital city. The level of security requirements will very much depend upon the circumstances, this all being a part of the risk assessment,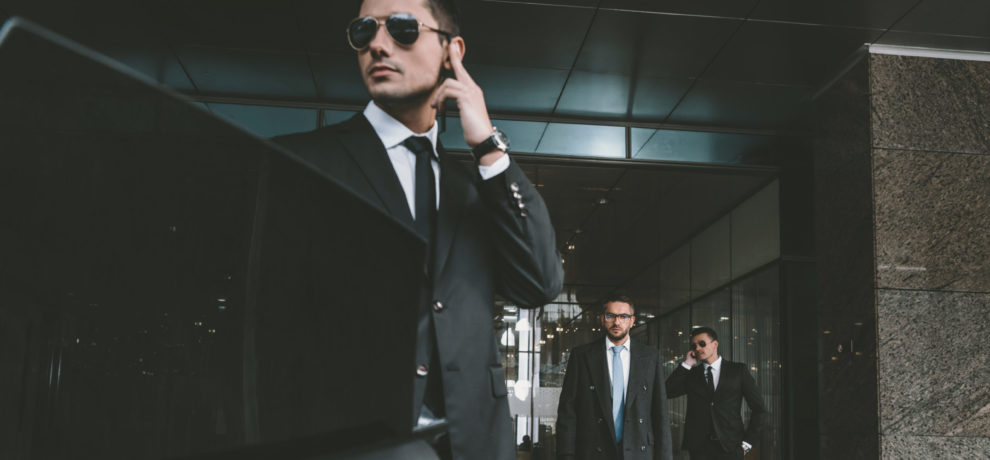 Corporate / Executive / VIP Bodyguards and Private Security Teams
Whether you are a 'celebrity' or not, Caple Security will be able to provide you with the security you need, including ensuring your safety at events, whilst travelling, our carrying out your planned activities. We do so whilst also understanding the balance between business and family life as well as security and being able to relax.
A senior member of CSS staff will always be available to discuss with a client the perceived threat level and to provide a security package that will reflect the client's concerns and ensure their safety and security, providing all the advice and information needed.
Worldwide Escort Duties
It's easy to worry about the damage or loss of valuable assets and goods in transit, but Caple Security Services ensure your goods arrive on time and intact, wherever they're being delivered.
We also offer a personal accompaniment service in the event of a youth or vulnerable person otherwise travelling alone or providing security whilst at a public event. Regardless of their destination, we ensure they arrive safely and on time, and act as your first port of call in the event of plan changes or emergencies.