Commercial Security
Whether it is an occupied building, an empty office block, a building or construction site, a factory or warehouse complex we will provide a package that will ensure its security and where appropriate the safety of the workforce.
CSS is a Security Industry Authority Approved Contractor for Key Holding and Response Services and we operate to the current version of BS 7984, the British Standard for Keyholding and Alarm Response. So if you are looking for a service providing fire alarm response in Herefordshire, or building site security, then Caple Security is one to consider.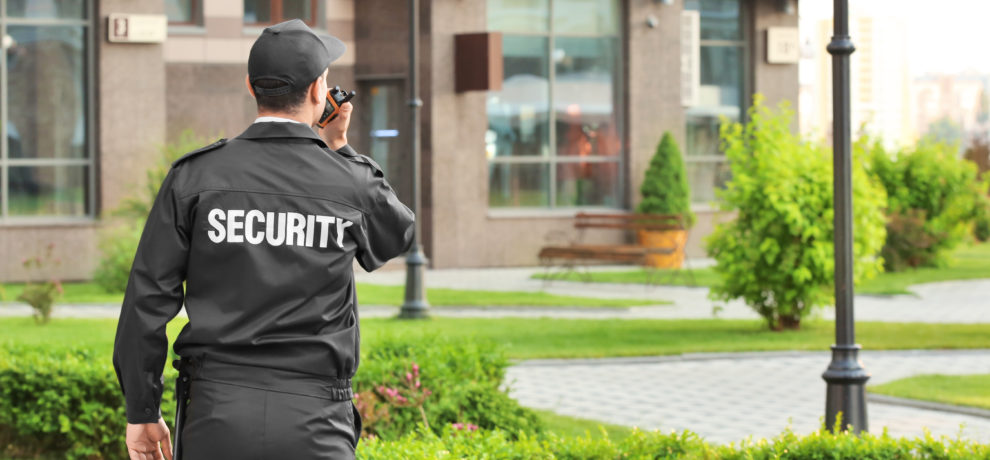 Construction and Building Site Security Management
There is no doubt that construction sites offer an easy target for thieves, as they are often full of high-value plant and equipment, not to mention the building materials themselves. Besides theft and arson, malicious damage and vandalism are other unwanted and unpleasant issues that make site security something that cannot be ignored.
Event Security
You may also be running a public event for your business and could need security staff to ensure the safety of all. We can provide a full range of security personnel so please contact us for more information.
A 24 Hour Fire Alarm and Intruder Response Solution
Commercial premises are often protected by fire alarms, intruder alarms as well as CCTV surveillance systems. However, none of these are any use without a plan to respond to any activation or suspicious activity. Caple Security offers an emergency response service as well as a keyholding service where necessary. This gives our customers peace of mind, as they know that their premises and assets are being monitored.
Mobile Patrols and Guards
Besides responding to any alarm activations, Caple Security can provide security guards, mobile patrols as well as dog teams. We can also offer close protection for business executives and employees anywhere in the World.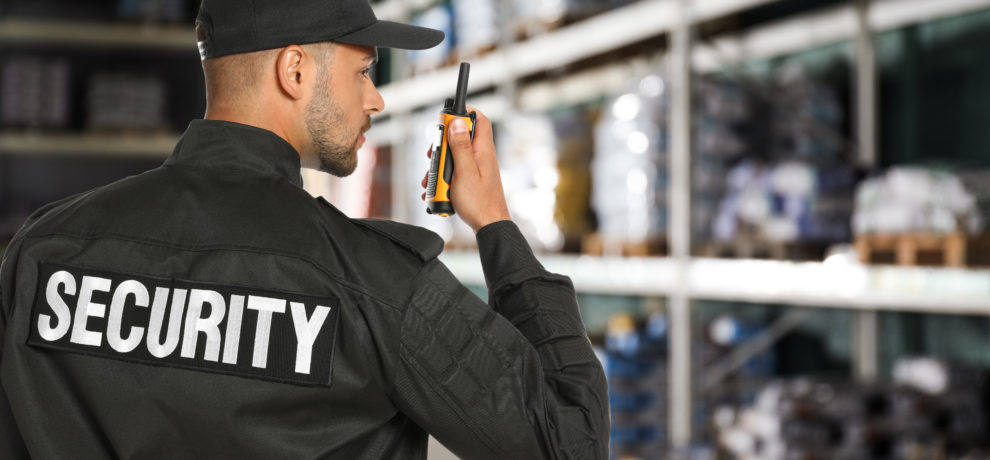 Risk Assessment
Before any commercial security plan can be put into effect, it is necessary to determine the level of threat there is to the premises / building / construction site. Carried out to industry standards, the risk assessment document will show details, known as the 'profile' of each building that is to be protected. This includes numbering the doors on a plan, as well as identifying the current security systems and keyholders.
This plan will also consider the perimeter fencing and grounds of the premises, for example, if there are lots of shrubs these can provide cover for intruders. In these cases any CCTV systems in place may have to the cameras relocated or more cameras added.
This risk assessment also extends to the fire doors in the premises, are these all connected to the fire alarm system and are all external doors secured correctly when the premises are not in use. Other considerations relate to restrictions on access to the roof of any building.
It is also important that the current state of the property is taken into account, as when a property looks uncared for it is more likely to suffer damage.
Therefore, before making our recommendations we will provide full information on and a written assessment of:
Access control; external/internal, alarms and CCTV
Communications
Fire Alarm response
Security of assess
Surrounding areas
Alarm systems and surveillance
Entrances and exits
Perimeter security
Security Lighting
Vehicle parking and security
Vulnerable points