Events Security
Whether it's large or small, a wedding or rock concert, we can provide the security package to support your event. We have an excellent track record in ensuring that events are secure, safe and well run.
Our security guards, staff, supervisors, and stewards all have been trained with customer service in mind, so you can be sure that your guests will be well cared for.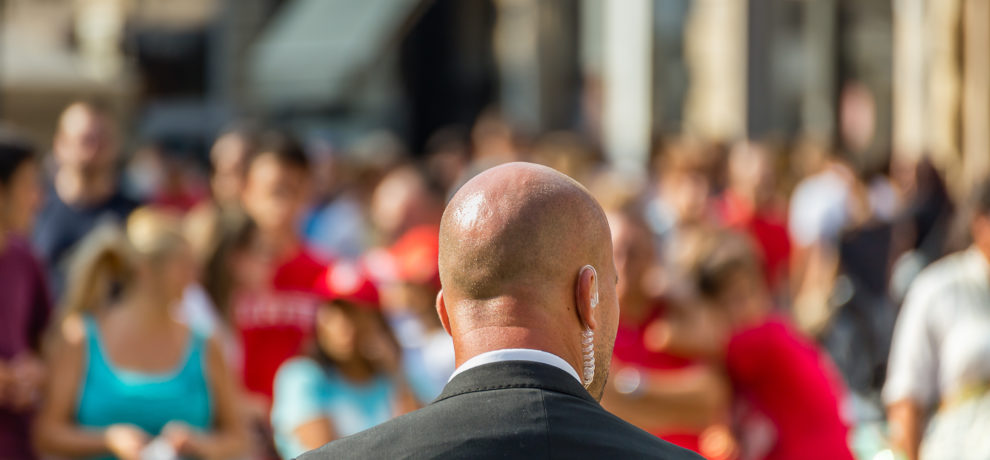 Crowd Safety
When the event is a large one, with lots of people being expected, crowd safety becomes a vitally important part of the planning process. Again, you can be sure that this aspect, together with all the other factors that make for an enjoyable event, will be fully covered by Caple Security.
Event and Festival Risk Assessment
As with all security related areas, before we can come up with a plan we have to carry out a full risk assessment of the event, checking out the area and location being especially important.
Tour Security Solutions
If you are planning a tour, be it a live music tour or a major programme of business events, then our fully trained security staff will ensure that everything goes smoothly, at every location and venue.
The details that we provide include:
Pre-event site control
Mobile Patrolling including Dog Teams
VIP chauffeuring and Close Protection staff
Public and Door access control
On-site surveillance
Contingency planning
Liaising with Emergency Services
Post-event site control
Control Room / Welfare Unit
Traffic Management